Waitrose client director Martin George resigns | New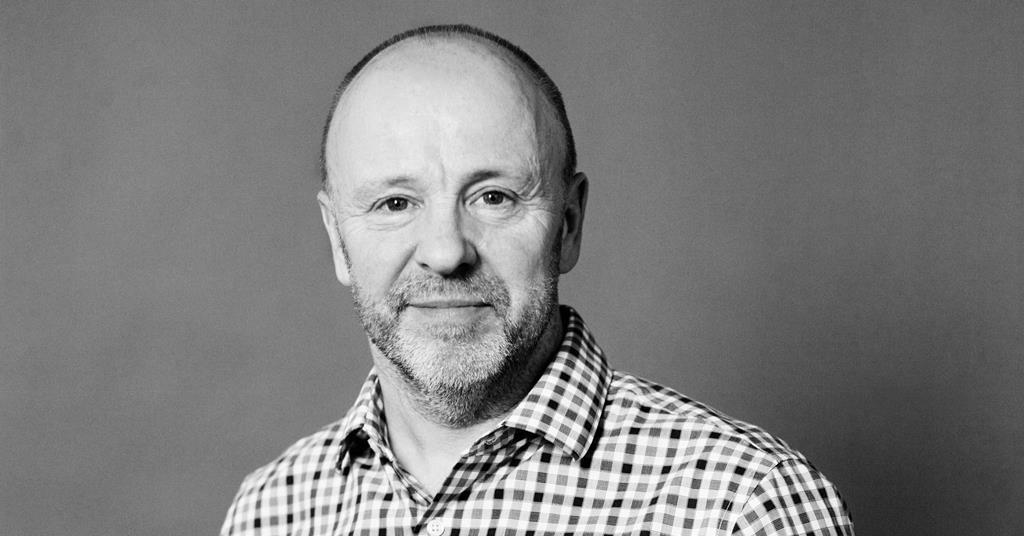 Waitrose customer director Martin George is stepping down after more than five years at the retailer.
The supermarket's main retailer, who has been credited as the main driving force behind Waitrose's Christmas advertising campaigns in recent years, has announced its intention to step down after "a wonderful five years with the partnership".
"I have decided that the time has come, both personally and professionally, for me to step down," George told his colleagues.
"I am unlikely to move into another full-time management role as I want to create time to explore the possibility of returning to non-executive roles, undertaking charitable activities and having more time for coaching and mentoring."
He will continue to support the business and lead Waitrose's client team as the business undertakes to recruit a replacement.
The former British Airways veteran joined the John Lewis Partnership as Client Director in 2017.
Following the group management restructuring in 2020, which saw the boards of John Lewis and Waitrose come together under a single management team, George remained in charge of Waitrose's customer proposition.
During his tenure, he oversaw the end of the Waitrose and Ocado partnership and subsequent transition to a standalone online business, a new deal with Deliveroo for on-demand groceries, and the relaunch of the supermarket's loyalty program, MyWaitrose. – who did not come without his hiccups.
He also led the JLP's 'Give a little love' Christmas campaign, Waitrose's 'Edgar' Christmas advert in 2019, which marked the first time Waitrose and John Lewis had come together for an advert, and the marketing campaign. award-winning 'You can taste when it's Waitrose & Partners', which used slow-motion ads to highlight the provenance of its products.
George called his time at the retailer a "dream come true" and said his time there had "exceeded my expectations in every way".
"Working for an organization owned and run by partners, with a purpose at its heart, is very special and unquestionably a better way to do business.
"Unsurprisingly, it is the partners I will miss the most, especially those inspired and inspiring colleagues from the Waitrose client team who I have had the enormous pleasure of working with."
Read more: Will the MyWaitrose loyalty card reboot win back skeptics after removing all the free stuff?
George began his career in brand management at Cadbury in 1984, before joining BA three years later. He remained for almost two decades in several marketing and sales roles, most recently as chief commercial officer, a promotion which also earned him an appointment to the company's board of directors.
He then moved to Bupa, where he spent four years in various marketing roles, before taking up the position of commercial manager at the post office. There he was responsible for marketing, digital, strategy and the mail, telecommunications, retail and government services business areas.
He stayed at the Post Office for just over three years before taking on the Waitrose role in early 2017.
His last few months at the retailer have been somewhat bumpy, as the client team struggled to deliver a new version of their loyalty program which saw the scrapping of its popular free newspaper offer in favor of personalized rewards – l one of the many reasons behind a flood of customer complaints and the introduction of fellow MyWaitrose experts into stores to help confused shoppers navigate the new digital-first system.
Nonetheless, Waitrose chief executive James Bailey said George had been 'instrumental in modernizing our approach to customers and marketing', as well as a 'vocal ambassador' for the grocer over the past five years. .
Bailey said: "I'm very sorry to lose Martin, but I'm very supportive of his personal reasons for a change.
"I know that all the partners will wish Martin the best for the future."
Earlier this year, the JLP introduced a new pan-partnership client director role, tasked with providing client strategy to Waitrose and John Lewis as the two brands seek to further consolidate under their 'Better Together' programme. .
The group has hired former Co-op data and loyalty director Charlotte Lock to take on the newly created position. Since joining in April, she has worked alongside George as well as John Lewis Client Director Claire Pointon.