Utah's Moving and Storage announces three new locations in 2022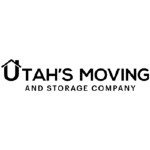 White-hot housing markets in the western United States have created strong demand for moving assistance this year. Utah, in particular, saw record growth statewide. With an established five-star reputation for moving Utah families, Utah's Moving and Storage announces plans to expand its footprint across the state. By the end of 2022, Utah's Moving and Storage will have new locations in Salt Lake City, Ogden and St. George to better serve customers in these growing areas.
While Utah Moving and Storage is well equipped to handle many types of moves. Their highly skilled movers routinely assist with single item, labor only, commercial and residential moves both intra and interstate. With a customer-centric approach to their work, they strive to relieve some of the stress and worry that comes with moving.
"We currently serve customers throughout the state of Utah," noted Megan Martin, Marketing Manager for Utah Moving and Storage. "But opening three new locations will make helping our loyal customers in these parts of the state more convenient for them and our teams. home or long-distance movers. It's really a win-win for everyone."
The moving processes and policies employed by Utah's Moving and Storage are designed to streamline the process. Instead of the huge moving trucks traditionally used, they choose shorter 26-foot trucks that maneuver more easily in and out of neighborhoods. They also partner with local storage facilities to provide the best rates for customers who need a place to store their belongings for a period of time. Additionally, their moving supplies are provided to customers at cost rather than a markup.
"Moving is one of those experiences we've all had," Martin said. "Unfortunately, there are far too many horror stories floating around about the process. our professional packers and movers can facilitate the transport of your belongings from point A to point B.
Utah's Moving and Storage offers flexible hours and free quotes for their packing and moving services. To learn more about Utah moving and storage or to get a free estimate for an upcoming move in Utah, call (801) 980-0223 or visit www.utahsmovingandstorage.com.
About Utah Moving and Storage Company
Utah Moving and Storage Company specializes in providing an exceptional moving experience that reduces stress and worry. Their team is made up of qualified professionals and they offer flexible hours.