The real estate recession in the United States is already here | Article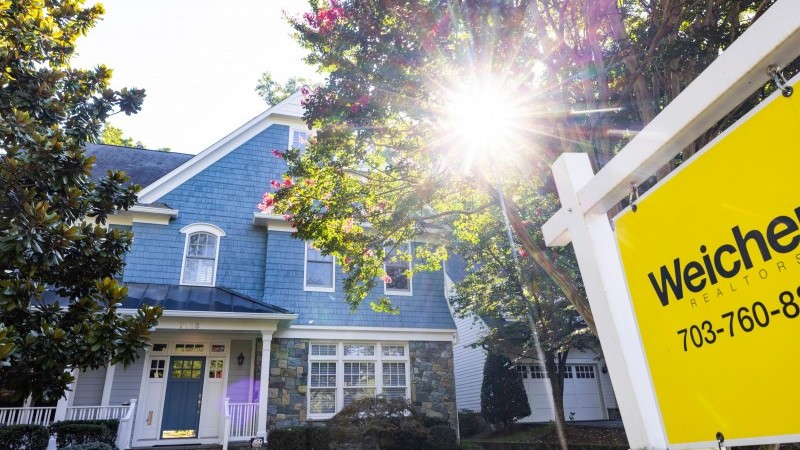 Affordability is pushed to the limit
Rapidly rising house prices are generally associated with higher mortgage borrowing. The average new mortgage taken out for buying a home increased to $450,000 between January and April, but then fell to an average of $413,000 for May-September 2022, not that far above the average of $403,000 for all of 2021. This indicates that homeowner's net worth has increased significantly in proportion to funds used to purchase a home.
Yet the challenges for first-time buyers to save for a deposit are increasing, especially with soaring inflation compressing purchasing (and saving) power. Falling stock markets and falling bond prices are further hampering the ability of new buyers to build up enough for the required deposit. Owners looking to trade higher are in a better position, already partially owning an asset whose price is moving in the same direction, but it's certainly not easy.
The typical 30-year fixed mortgage rate rose from less than 3% in November 2021 to 6.52% last week
Then there is the cost of funding a mortgage. The Federal Reserve has been raising interest rates rapidly since March as inflation continues to surprise on the upside. We expect them to raise the fed funds target range to 4.25-4.5% by the end of the year from the current level of 3-3.25%. This increasingly hawkish message from the Federal Reserve led to a sharp rise in longer-term Treasury yields, which in turn was the catalyst for the typical rise in the 30-year fixed mortgage rate from less than 3% in November 2021 to 6.52% last week.
The combination of higher borrowing at higher interest rates means that the monthly payment of a new 30-year fixed rate mortgage at the prevailing average mortgage size and the prevailing mortgage interest rate have increased rapidly. It was $1,550 a month at the start of the pandemic when the typical mortgage amount was $350,000 at 3.4% fixed for 30 years. Today it is over $2,600 based on a 30-year fixed rate mortgage for $411,700 at 6.52%.
On an annual basis, this equates to 43% of the median pre-tax household income. For reference, typical annual new mortgage payments for buying a home were 26% of median incomes in the fourth quarter of 2019 and 37% at the height of the housing bubble in 2006.