Southampton student accommodation provider donates furniture to UKSA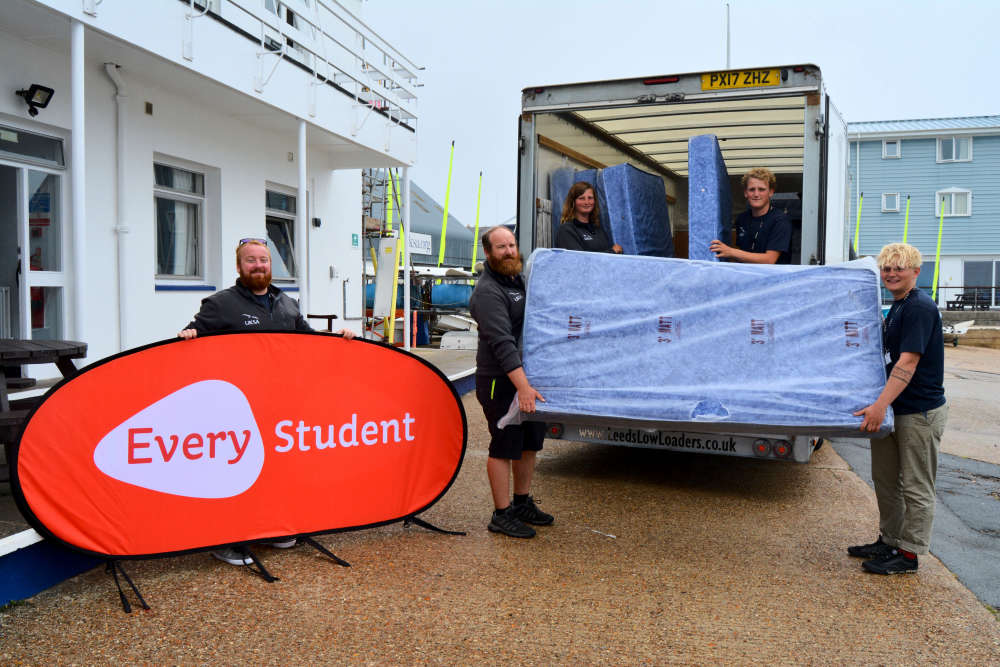 Every Cowes Student and Mover
A student housing provider in Southampton has donated furniture – which would otherwise have gone to waste – to the UKSA in Cowes.
As a result of an accommodation room upgrade, supplier Every Student donated more than 80 single mattresses, as well as desks and wardrobes, which the Maritime Charity and Training Center RYA can use for resident students and schoolchildren staying during residential trips.
The furniture, which was intended for landfill, was brought to the island free of charge by the local company Cowes Movers as part of the gesture.
Ben Willows, CEO of UKSA said:
"As an organization, we are always looking for ways to be more sustainable and to make a difference where we can. We were delighted when Every Student contacted us to suggest the furniture they no longer needed.
"We bring adventures to 8,500 children and train over 1,500 professional students to work in the growing global maritime industry. huge difference from some of our rooms which were starting to get tired.
Alison McCormack, who runs Lucia Foster Welch, said:
"We are delighted that we were able to help UKSA by donating furniture that otherwise would have gone to waste after our renovation. As a business, we recognize our responsibility as a local business to promote sustainability and support local charities such as UKSA.
Paul Travers of Cowes Movers said:
"It has been a huge effort on the part of everyone at Cowes Movers to make sure we can make a difference for UKSA and I would like to take the opportunity to thank the whole team. We were happy to be part of such a generous gesture and to remove an additional cost.