NYSC to Create Trust Fund for Corps Members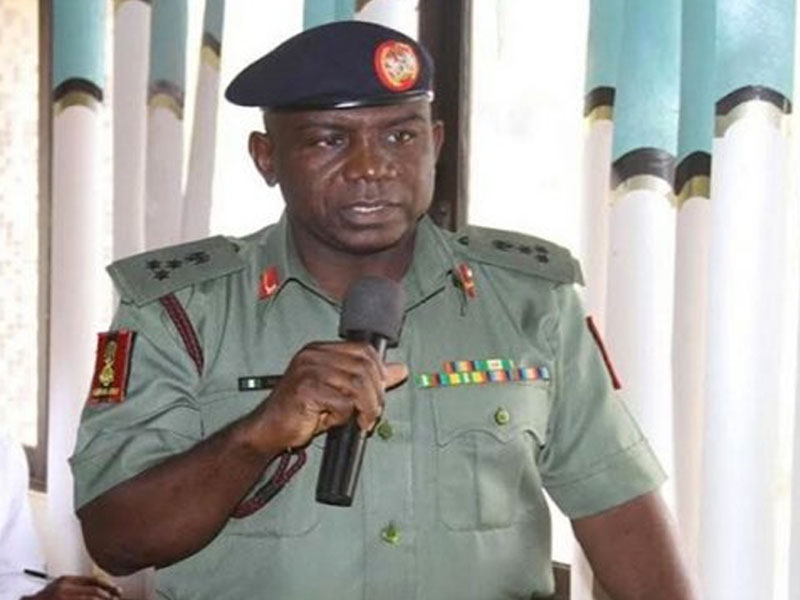 Oghenevwede Ohwovoriole
The Executive Director of the National Youth Service Corps (NYSC), Brig. Gen. Shuaibu Ibrahim revealed that efforts were at their peak to establish a National Youth Service Corps trust fund, which would provide seed money to Corps members interested in starting their businesses upon leaving the service.
He also threatened that the NYSC would sanction any member of the corps who induced his rejection by employers of labor or influenced point-to-point relocation.
The NYSC CEO spoke yesterday in a virtual address to the 2021 band members of 'B' Stream Two and camp officials.
In a press release, NYSC director of press and public relations Adenike Adeyemi quoted Ibrahim as saying that corps members should be patriotic citizens and accept their assignments in good faith.
He warned that anyone with a proven case of rejection or self-induced relocation will be sanctioned.
Part of the statement read: "Once you arrive at your main duty station tomorrow, do not pressure your employers to reject you.
"Don't put pressure on anyone to change your assignment or move. If they write to us that you instigated or forced them to reject you, you will be punished. As members of the Patriotic Corps, you are expected to be willing to post wherever you have been posted and to add value to the community.
He also revealed that there is no such thing as a two-week break after leaving orientation camp, adding that if there is a compelling need for a body member to travel, the interested party must obtain authorization from the NYSC through the established channel.
Ibrahim said no body employer was allowed to allow a body member to travel
He urged them to use the opportunity of the NYSC platform to excel in life.
"You've gone through the basics of the orientation course, take advantage and see what you can do for your homeland.
"Let the spirit of the orientation exercise live in you forever as Nigerians. National integration must be your watchword. We must be united as a country, "he added.
lbrahim warned against negative use of social media and reliance on hard drugs, advising them to verify all information before it is shared online.
He added, "Don't use fake news to promote disunity, avoid cybercrime and all forms of crime. Whatever action you are going to take, please look at where you came from and avoid any action that will haunt you tomorrow.
"Avoid drugs; be good citizens and good ambassadors of your institutions, your families and the NYSC program. "
Ibrahim implored members of the corps to continue post-camp training on the skills training and entrepreneurship development program, revealing that the program has partnered with some financial institutions like the Central Bank of Nigeria, Access Bank, Bank of Industry, Unity Bank, NYSC Foundation, The Leventis Foundation, among others, which is ready to support members of the Corps with loans and training.
The NYSC chief executive also urged corps members to be safety aware at all times and to avoid any actions that could endanger their safety.
He warned them against boarding vehicles from unauthorized fleets, urging them to use approved fleets.
"You have to be safety conscious and not put your safety at risk. Under no circumstances should you travel at night, or board a vehicle along the road. Your well-being is essential for NYSC
"If you are going to travel, you have to be cleared. Write through the employer to your local government inspector and it will reach the state coordinator for approval. If you are going to travel, make sure you are cleared, "advised the CEO.
He also said the program is working to achieve a discount on flight fees for Corps members who wish to travel by air.
Ibrahim informed the Corps members that efforts are underway as per President Muhammadu Buhari's instructions to enroll them in the National Health Insurance Scheme for effective health insurance during the year of service.
He again reiterated his advice to members to get vaccinated against COVID-19 in order to protect themselves and others from the deadly virus.
Imo State Corps Camp Director Otobo Joshua Osa IM / 21B / 1740, who spoke on behalf of the camp officials, congratulated the Director General for his relentlessness and passion for well-being and the safety of the members of the body.