Movers and Shakers News Roundup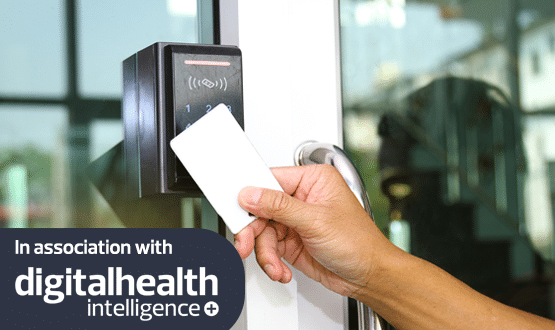 Movers and Shakers' March roundup includes appointments at Morecambe Bay NHS Foundation Trust teaching hospitals as well as eConsult and the Care Quality Commission (CQC).
---
University Hospitals of Morecambe Bay NHS Foundation Trust (UHMBT) has appointed Dr William Lumb as the new Director of Clinical Information (CCIO) and Janet Manning such as its director of nursing information (CNIO).
Dr Lumb has worked as Clinical Director of the Trust's Integrated Community Services Care Group for four years and has worked in Morecambe Bay since 2004. He is due to take up his new role as CCIO on Friday 1 April.
While Janet has worked for the trust since 1991 and, in her most recent role as patient safety matron; it has played a key role in improving the quality of care and the safety of services.
---
Foluke Ajayi was appointed Director of Strategic Transformation and Local Director at Humber, Coast and Vale Health and Care Partnership. She will replace Brendan Brown at Airedale Foundation Trust in spring 2022.
---
The Care Quality Commission (CQC) has appointed Dr. Sean O'Kelly as the new Chief Inspector of Hospitals.
Dr O'Kelly is currently Medical Director and Director of Clinical Information (CCIO) for NHS England and Improvement East of England and will succeed Ted Baker in spring 2022.
Previously, he was Associate Clinical Professor and Director of Pediatric Cardiac Anesthesia at the University of Michigan, Associate Medical Director in the Department of Health and Human Services, and Non-Executive Director of the Somerset Clinical Commissioning Group (CCG).
Dr O'Kelly said: 'I am delighted to take on the role of Chief Hospital Inspector and look forward to continuing the great work Ted has done in helping providers drive improvement and to ensure that people constantly receive good and safe care.
"These are exceptionally challenging times and I am committed to working with CQC colleagues, vendors and other partners to support greater collaboration between departments and between local systems as we strive to make our system more health as good as possible."
---
eConsult has appointed Jane Hurst as chief financial officer.
Hurst joins the business – which provides digital triage systems for NHS GPs, A&Es and outpatient clinicians – from KPMG where she spent seven years helping NHS organizations improve their finances and manage key projects. In her role at KPMG, she regularly worked with the trust and regulator to assess business operations and modify pricing models.
At eConsult, Hurst will be responsible for overseeing operational and strategic finances to support eConsult as it continues its impressive growth.
She said, "eConsult operates in an incredibly exciting and goal-oriented industry. I have always had a passion for healthcare and joining eConsult gives me the opportunity to apply my technical skills to an organization whose vision I believe in. eConsult has experienced strong growth in a very short time. As the business continues to rapidly evolve, my mission is to support the team in this growth".
eConsult co-founder and CEO, Dr Murray Ellender, added: "We have been outsourcing our finances for some time now. Having Jane join the company and manage our finances internally will be a real game-changer. She will work closely with myself and the Strategic Director, Dr Mark Harmon, to support us in the strategic direction of the business as we continue to grow in A&E and outpatient services across the UK. This is an exciting new chapter for eConsult".
---
Robert Miller has been appointed Chief Executive Officer (CEO) of Wellbeing Software.
Miller took up his new role on March 7 and joined the company from Allscripts, where he was responsible for business operations across all non-US businesses.
He said, "I am honored to have the opportunity to lead Wellbeing Software through the next exciting phase of its rapid development. The company has built a solid reputation providing a connected suite of enterprise health software to NHS Trusts in the UK and HSE in Ireland.
"I look forward to working with the innovative team at Wellbeing, continuing to provide the highest quality service to our clients, and identifying and executing new growth opportunities."
---
Private Healthcare Information Network (PHIN) has confirmed that its Chief Financial and Commercial Officer, Jack Griffonwill take over as interim CEO following the recent announcement of the resignation of Matt James (founding CEO of PHIN).
Griffin will take the interim role on April 1, and an executive search firm has been appointed to lead the search for a permanent chief executive.
He said: "It has been a pleasure to work with Matt and I am very grateful to have the opportunity to take the reins on an interim basis until a successor is named."
PHIN President Jayne Scott added, "I want to give a huge thank you to Matt for his vision and leadership over the past 10 years. He leaves PHIN in a great place.
"I am delighted that Jack has agreed to take on the role during the interim period and I am confident that he will continue to drive PHIN forward, together with all of our stakeholders.
"We have started the recruitment process for Matt's successor."
---
Nathan Brown joined artificial intelligence company Healx as director of digital chemistry.
Brown joins the company from BenevolentAI, where he led the cheminformatics team and was responsible for researching and developing new and effective approaches to computational drug design.
The newly created role of Director of Digital Chemistry aims to build on Healx's ambition to create a truly AI-driven approach to drug discovery.