House committee fast-tracks approval of 6 agrarian welfare bills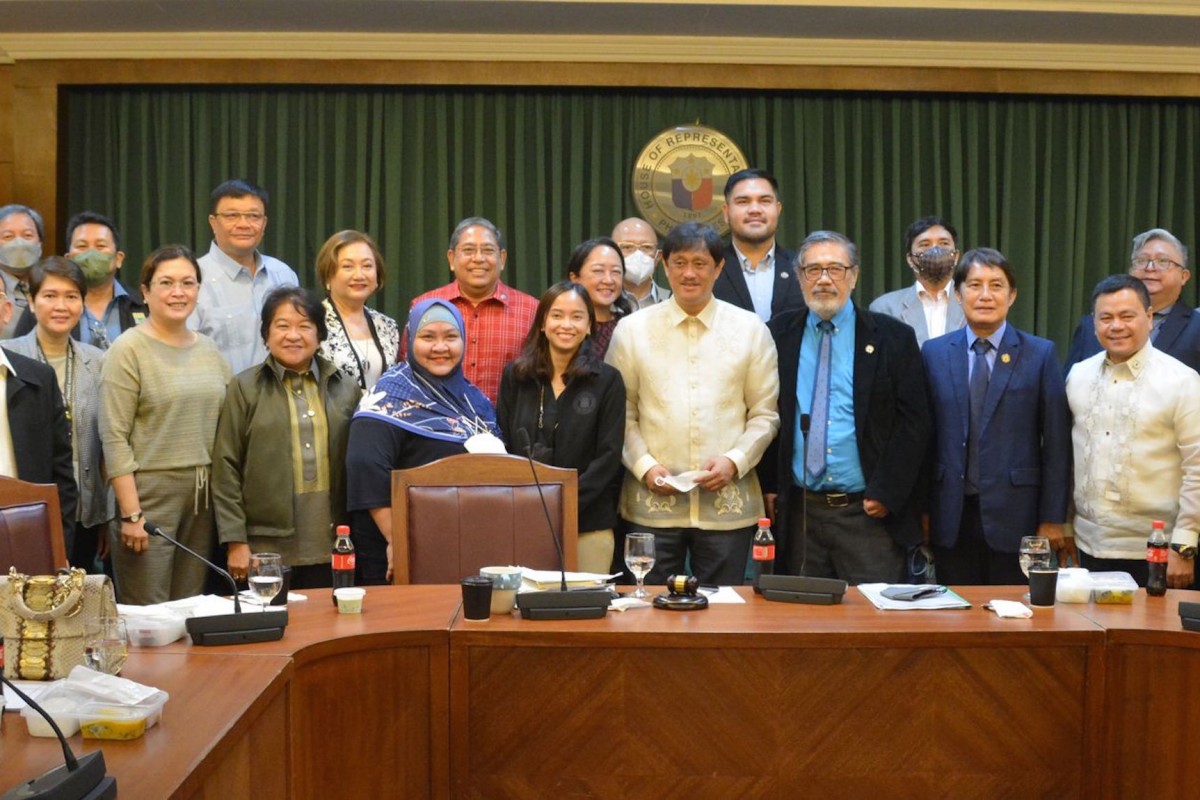 QUEZON CITY—Members of the House Committee on Land Reform recently met to expedite the passage of six (6) House Bills (HB) approved during the 18th Congress.
Among the agrarian welfare bills discussed is comprehensive crop insurance coverage for qualified land reform beneficiaries (ARBs) of the Comprehensive Land Reform Program (CARP) drafted by Vice Presidents Ralph Recto and Kristine Singson-Meehan via HB 3178 and HB 3839.
Department of Agrarian Reform (DAR) Secretary Conrado Estrella III said DAR will provide safety nets against losses due to adverse weather conditions, while thanking lawmakers for the bills they have drafted for the benefit and welfare of farmers.
"I thank you all for putting in the effort and finding ways to improve the economic lives of farmers. It's so wonderful to know that all of the bills being drafted coincide with the President's goal of to relieve farmers of financial problems and lift them out of extreme poverty. With all of you on our side and working together, this effort is not impossible," Estrella said.
The discussion also includes a bill that will restructure and condone unpaid interest, penalties and surcharges on loans secured by farmers, fishers and ARBs from the DAR, Department of Agriculture (DA), People's Credit and Finance Corporation, Cooperative Development Authority. , National Food Authority and Quedan and Rural Credit Guarantee Corporation written by Representative Felimon Espares in HB 1879.
A bill that will examine the conversion of farmland to non-farm uses, including a review of its existing policies and procedures on the preservation of farmland, is underway as HB 272 drafted by Rep. Luis Raymund 'LRay' Villafuerte Jr. and HB 2076 by Rep. Jaime Cojuangco under HB 2076.
The transfer of the Provincial Agrarian Reform Office of Lanao del Norte from the town of Iligan to the municipality of Tubod, Lanao del Norte is pushed as drafted by Representative Mohamad Khalid Dimaporo in HB 1863.
Estrella said the department will work with Rep. Dimaporo to expedite the relocation of the provincial DAR office.
"We will assist you in this endeavor and we will ensure that government service continues and is not hindered by relocation," Estrella said.
The meeting brought together key advocates for farmers' welfare in the House, led by Ifugao Representative Solomon Chungalao, Chairman of the House Committee on Land Reform, and its members, Representatives Edsel Lagman, Arnolfo Teves , Angelo Marcos-Barba, Arlene Brosas, Jaime Cojuangco, Mohammad Khalid Dimaporo, Camille Villar, Felimon Espares, Ralph Recto, Géraldine Roman and Wilbert Lee. (DAR)