history with HLOM: "Great Lord" Cazenove helped shape Western New York | Lifestyles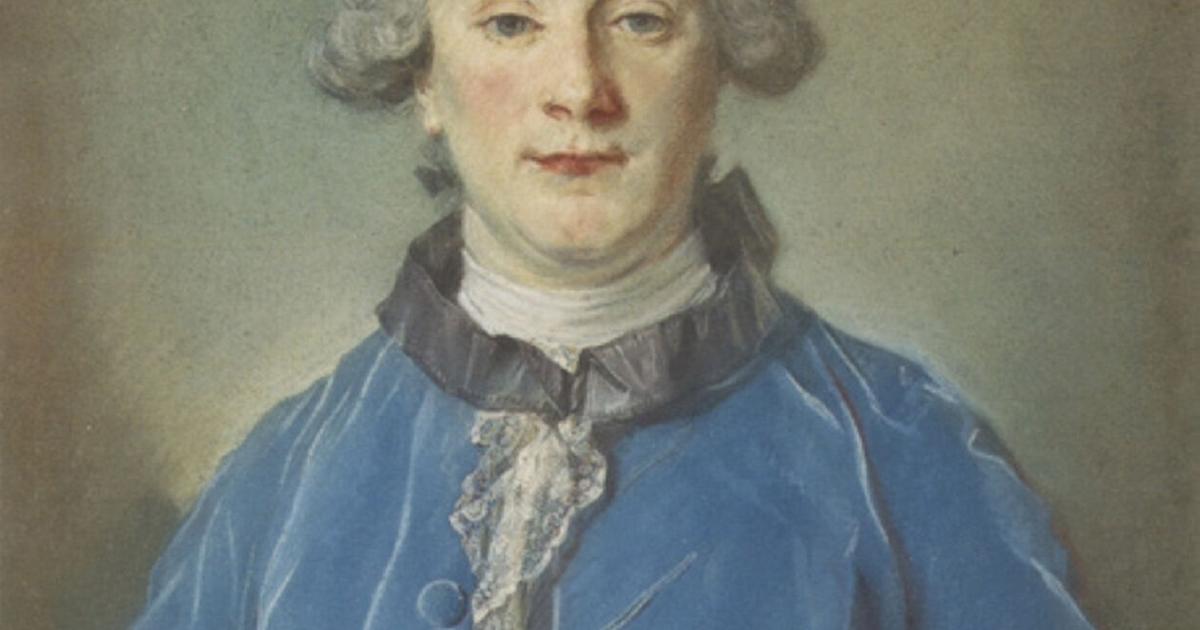 Theophilus Cazenove is the person responsible for bringing the Holland Land Company to Western New York and starting the whole process.
Even though his business endeavors didn't always turn out great, and even as an employee of the land company, he managed to connect with Robert Morris in Philadelphia. His flaws ended his time with the HLC, but in the end, he took the first steps to making Western New York history.
Cazenove was born on October 13, 1740 in Amsterdam, the Netherlands. His father, Théophile Cazenove, was an investment banker who traded in many major markets across Europe and the West Indies.
Both of his parents were French and Swiss Huguenots, whose families had fled their home country due to religious persecution.
Cazenove's father passed the banking business to him and his brother in 1760. His business interests were concentrated mainly in France and Russia, but his finances suffered during the Amsterdam banking crises of 1763.
That same year, he would marry the daughter of an important trader in the Russian market. His marriage opened up new opportunities, as he became involved in a plantation in Suriname which was under the control of his father-in-law, as well as investments in the new United States.
In November 1789 Cazenove was hired by Pieter Stadnitski to go to the United States as an investment agent for himself and other Dutch investors which would eventually become the Holland Land Company. He will settle in Philadelphia on Market Street where he will become familiar with the actors of American society, including Robert Morris, the richest man in the new country and a major player in the land speculation market.
Cazenove's relationship with Morris would eventually lead to the sale of Morris' lands in western New York to the Holland Land Company, with negotiations beginning in 1792.
It was Cazenove who requested the purchase of the lands west of the Genesee River from Morris. He also began investing their money in state and federally issued development bonds, as well as interacting with Alexander Hamilton and Aaron Burr.
Cazenove lived rather lavishly in Philadelphia, often calling himself a "high lord", a man of respect. However, he was not the most careful in his business dealings or those of the Land Company.
His investments in maple syrup and canals in the United States barely returned a profit, and his land deals in Pennsylvania lost money. He was very negligent and often had difficulty accounting for the funds for which he was responsible.
British politician Alexander Baring said: "Cazenove is a sad, dirty chap and does all the harm he can."
However, Cazenove remained in the employ of the Holland Land Company when the deal with Morris was made. He was the company's representative at the Treaty of Big Tree in 1797, signed between Robert Morris, the land company, and the Senecas.
He was also responsible for hiring Joseph Ellicott to complete the Holland Purchase investigation after the treaty was signed.
However, in 1799 investors' patience with Cazenove ran out and he was replaced by Paolo Busti. Cazenove returned to Europe, although he had become an American citizen in 1794, and settled first in Amsterdam.
There he began to archive the purchase he had overseen. He left the Holland Land Company in 1802 and began working with some of his Philadelphia connections in France.
Cazenove died on March 6, 1811 in Paris at the age of 70. Today, a number of places across New York State bear his name. These include the village and town of Cazenovia, as well as Cazenovia College, all located on the shores of Lake Cazenovia, just southeast of Syracuse.
Additionally, Cazenovia Creek in Buffalo is named after him.
Ryan Duffy is executive director of the Holland Land Office Museum in Batavia. His column appears twice a month in The Daily News.