Friday morning's 5 Tech Stock Movers include Apple and Enphase Energy – 24/7 Wall St.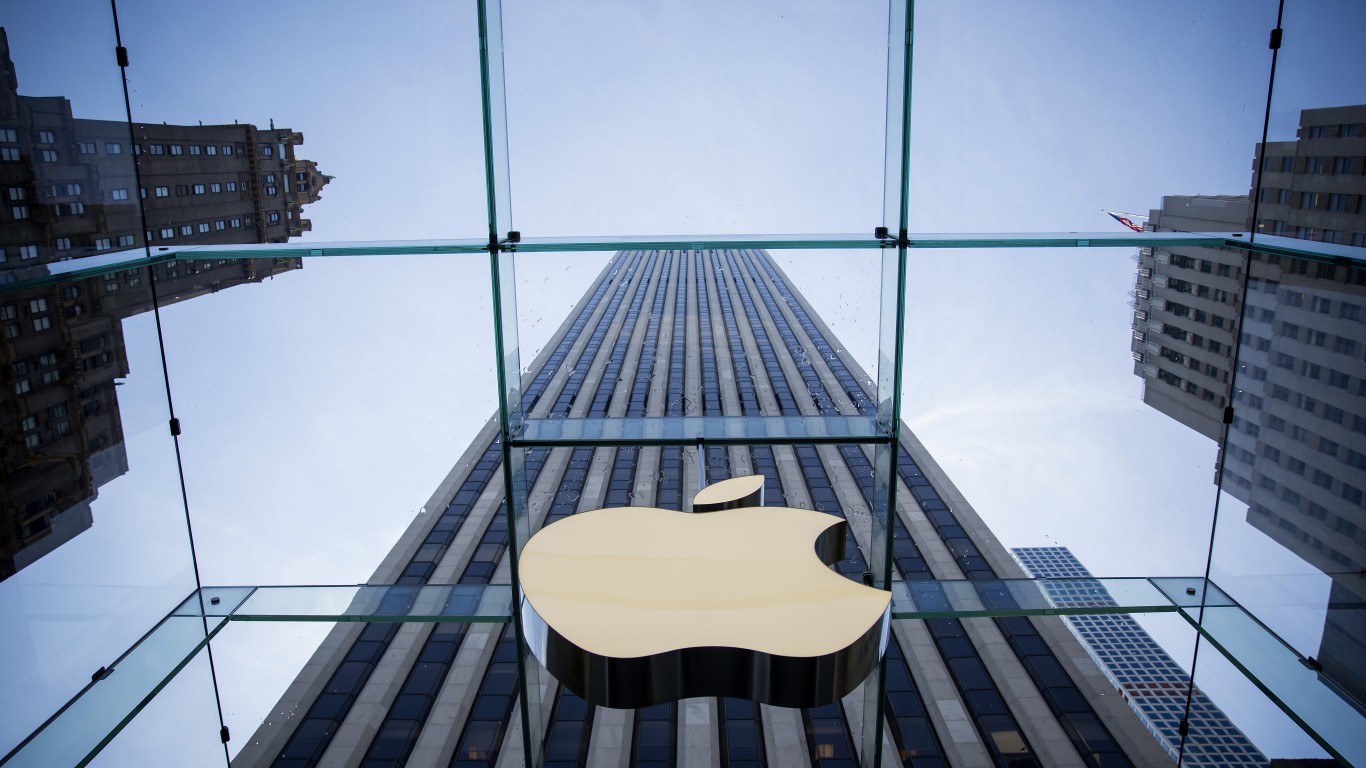 Tech stocks got off to a good start on Thursday morning. All three major US stock indices rose about 1% in the first few minutes of trading. The United States Bureau of Economic Analysis has released its monthly Personal Income and Expenditure Report for the month of December. Expenses decreased by 0.6% (expected 0.5%) and revenues increased by 0.3% (expected 0.5%). The PCE core price index rose 0.5% month over month (0.5% forecast) and 4.9% year over year (4 forecast). .8%).
The tight labor market pushed the labor cost index up 1.0% in the fourth quarter, after rising 1.3% in the third quarter. Year over year, the index rose 4.0%, the strongest in 20 years. In its quarterly earnings report released Friday morning, McDonald's noted that rising labor and raw material costs more than offset sales growth in the quarter.
Markets responded by rebounding near breakeven in premarket trading. At the opening bell, the three major indexes burst into red.
Tech stocks led all sectors with a gain of around 1.2% in early trading on Friday, while real estate and energy stocks are trading down 1.8% and 0 .9%, respectively. Only four of the market's 11 sectors were trading in the green at the opening bell.
Here are the five tech stocks that made the biggest moves on Friday morning.
Apple Inc. (NASDAQ: AAPL) reported December quarter results that beat analysts' estimates for both profit and revenue. Apple said it expects "solid" revenue growth, but below the 11.3% year-over-year growth rate in the December quarter. The current consensus estimate calls for year-over-year revenue growth of 0.07%. Shares rose about 3%, to $163.90 in a 52-week range of $116.12-$182.94.
Juniper Networks Inc. (NASDAQ: JNPR) was up about 2.4% at $32.20, in a 52-week range of $23.12-$36.03. The company beat earnings and revenue estimates on Thursday evening and issued guidance for the current quarter in line with expectations.
Fidelity National Information Services Inc. (NYSE: FIS) was up about 2.37% at $111.75, within a 52-week range of $101.79-$155.96. The company announced a 21% increase in its dividend on Thursday.
Western Digital Corp. (NASDAQ: WDC) traded down 7.3% to $49.93, after setting a new 52-week low at $49.00. The 12-month high is $78.19. The hard drive and flash storage maker announced better-than-expected earnings and revenue, but issued a lower guidance for the March quarter.
Enphase Energy Inc. (NASDAQ: ENPH) was down roughly 4.7% at $114.38 in a 52-week range of $108.88-$282.46. Solar stocks were almost all trading lower on Friday morning, with residential installer Sunrun down about 6%. The question investors need to ask is whether homeowners will be interested in solar panels if inflation continues to rise.
ALSO READ: 5 Of Warren Buffett's Biggest Stocks Also Pay Reliably Big Dividends