Ambulance move scheduled for January 30 | Local news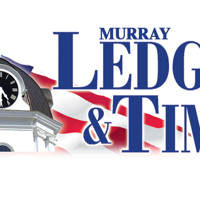 [ad_1]
MURRAY – Murray-Calloway County Ambulance / Emergency Medical Services are expected to finish moving to the former Murray Fire Department headquarters at the corner of Fifth and Poplar streets by the end of the month, a decision that the EMS Director believes will allow staff to make the transition. 12 to 24 hour shifts.
Murray City Council voted on Nov. 25 to approve an agreement between the city and EMS to move into the facility. Mayor Bob Rogers said the building is currently only used for the office of the fire marshal and for staff training. The agreement states that instead of rent, the ambulance service will pay 75% of utility costs. It also covers maintenance, liability and risk insurance, as well as specific areas of the building that paramedics will occupy, Rogers said. He added that the fire department would continue to use one garage bay while EMS would use the others.
"If we partner with the hospital and EMS to provide a faster response time when someone calls the ambulance, we are certainly happy to be a part of it as time is critical," Rogers said Weekly last. "If they have to be there 24/7, I think it would increase their ability to respond faster. So I'm glad that we had the facility available and the partnership will hopefully be of benefit to the community.
EMS director Marty Barnett said his goal was to begin operations outside the facility on January 30. redecorate a little, paint on the red walls of the fire truck in EMS blue. He said they had also moved shelves of supplies and that lockers and other necessities had also been ordered.
Barnett said that EMS moved to its current location at 803 Poplar St. in October 1994. He said the move of the head office to 207 S. Fifth St. will not only help shift to 24-hour shifts in Canada. providing housing and meeting other needs, but will give them room for future growth.
"By the time we moved into this building, we were leading two ambulance teams during the day and one at night," Barnett said. "Over time, we have almost doubled our volume of prints. We're just 6,000 calls a year, and back then we were probably around 3,000 to 3,200. So over the past 27 years we've doubled our call volume, which means we have to double our size.
"In our current building, we went to see two ambulance teams during the day and two at night, and then we have a third team working from noon to midnight to try to mitigate that. We have six ambulances, and our current building only has three. Thus, moving our main operations to the station (Fifth Street) will allow us to keep four ambulances there, as well as our back-up ambulances (at the current location) that we use if one of them gets lost. returns to store for general maintenance. They are still in good shape and there is nothing wrong with them; we just rotate them.
Barnett said having extra room for all of their vehicles will allow EMS to keep them indoors protected from the elements and as a result they will also be able to keep their equipment at a controlled temperature. He said it would also be great for the staff to have access to a kitchen, as it's difficult to eat healthy when you're always on the go.
"It also gives us the opportunity to grow," he said. "Because where we are right now, we are on top of each other. Thus, moving gives us the ability to develop and gives us a vision for the future. Of course, when the fire department was in this building, there were probably 10 people around the clock. We are only considering six at the moment, so this gives us a great opportunity to add to our department. . "
Barnett said he had worked for the ambulance service since 1994, but believed the agency had still worked 12-hour shifts since Murray-Calloway County Hospital resumed operations in 1980. With On the current schedule, 10 people work a 12-hour shift each. day, and they work four shifts a week. On a 24-hour schedule, only six people would be needed each day, and they would work two 24-hour shifts per week. Barnett said most paramedics find it more attractive to work two days a week to earn 48 hours, instead of four days to earn the same amount, and it is also more beneficial to them financially.
"If you look at all the other ambulance services all over the state and our region – and even most of the world, I guess – they do 24-hour shifts. You need less staff this way. If you work 12 hour shifts you need twice the staff, but if you work 24 hours you need half the staff. Of course, if you ask someone who works 24 hours a day, some days you win and some days you lose. Some days you run all night and some days you get a good night's sleep. There's good and bad about it, but we know at EMS that long hours are part of our job and we're used to it. So we can use the staff we have and put more ambulance teams on the streets with less staff. "
Barnett said there had been several EMS employees who decided after the start of the COVID-19 pandemic to pursue other opportunities, and he hoped the new facility and the 24-hour work schedule would allow EMS to keep more staff for longer. He said a former employee quit his full-time job to become a paramedic in the U.S. Virgin Islands, although he still works part-time with EMS when he returns to Murray for 30 days at a time . Another decided to move to Reno, Nevada, and another left for AirEvac, he said.
"It's a good thing for them, and Murray is a good stepping stone to move on to bigger and better things, but being able to migrate to this building and the 24 hour shifts maybe allows us to. stop being that springboard and get more of it. people get rooted here, "Barnett said.
[ad_2]