Alaska Diary | Movers & Shakers from July 31, 2022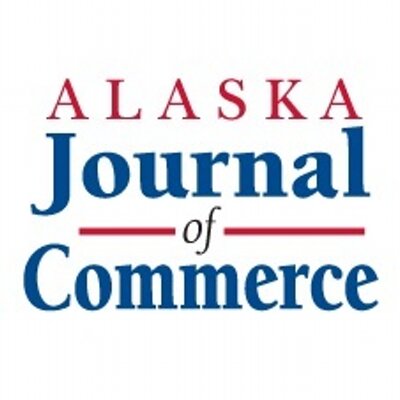 Brooke Merrel was selected to serve as Superintendent of Denali National Park and Preserve. Merrell is currently the assistant park manager and acting manager for 9 months. Merrell's appointment is significant because she is the first woman to hold Denali's top job in its 105-year history. Brooke first came to Alaska in 2009 as a National Park Foundation Transportation Fellow working on a statewide NPS long-range transportation plan. She had never considered Alaska a place to live, but soon joined the Alaska Region permanently as a transportation planner, regional environmental coordinator, and then led the planning team. and environmental compliance. In January 2021, Merrell moved to Denali as Assistant Superintendent, where she immediately took on some of the park's toughest issues, including developing a solution to the Pretty Rocks landslide.
"I am honored to have been selected for the position at Denali National Park and Preserve and am dedicated to supporting this incredible park and community," Merrell said.
"There is so much passion for the park's resources from park staff and community members, and I look forward to harnessing it for the benefit of all," Merrell said. "I am also delighted to have the opportunity to continue to work with all of our partners, our valued shareholders and the business community to find common ground and solutions to the challenges ahead."
Brooke grew up in Pittsburgh, Pennsylvania, and earned a master's degree in urban planning from the University of Utah and a law degree from Lewis and Clark Law School. Prior to moving to Alaska, she worked for DNA People's Legal Services on the Navajo Nation, City of Portland, Columbia Riverkeeper and Gulf Islands National Seashore. Merrell lives in the Stampede neighborhood of Denali with her husband Nathan while their two children attend state college.
Amy Humphreys was appointed chairman of the board of directors of Premera. Humphreys has 25 years of experience in manufacturing, raw materials, global marketing and distribution with strong roots in the Alaskan business community. His past leadership roles include positions at American Seafoods, one of Alaska's largest whitefish suppliers; Alaskan seafood processor Icicle Seafoods; investments in Bristol Bay seafood; and Delta Western Inc., a major petroleum distribution company operating throughout the state.
Fidelity Title Agency of Alaska, LLC announced Lauri Schoff was hired as director of title operations. Lauri was most recently employed with Stewart Title Yukon Division as Title Operations Manager and Senior Title Agent. Lauri comes to Fidelity with an extensive background in business management and has experience performing title examinations statewide for both residential and commercial clients.